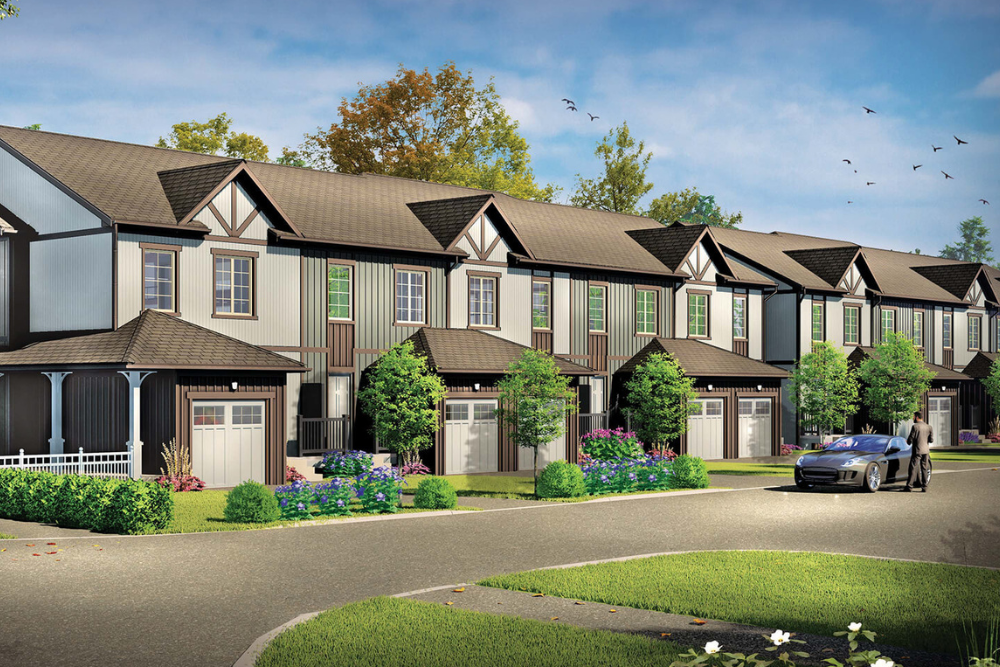 Silver Manor Homes chooses Georgina to develop a mixed-use development
Why Georgina? According to Silver Manor Homes president Anthony Arci, it was the views of the lake. "When I drove to Georgina, I could envision myself living there."
About 10 years ago, Anthony had taken a drive to Jackson's Point in the summer and fell in love with the area. "As I was driving down Lake Drive, it was the middle of the summer, and I was blown away by how beautiful the scenic views of the lake were and of Georgina Island. So, from that day forward, I was looking for a development opportunity in Georgina."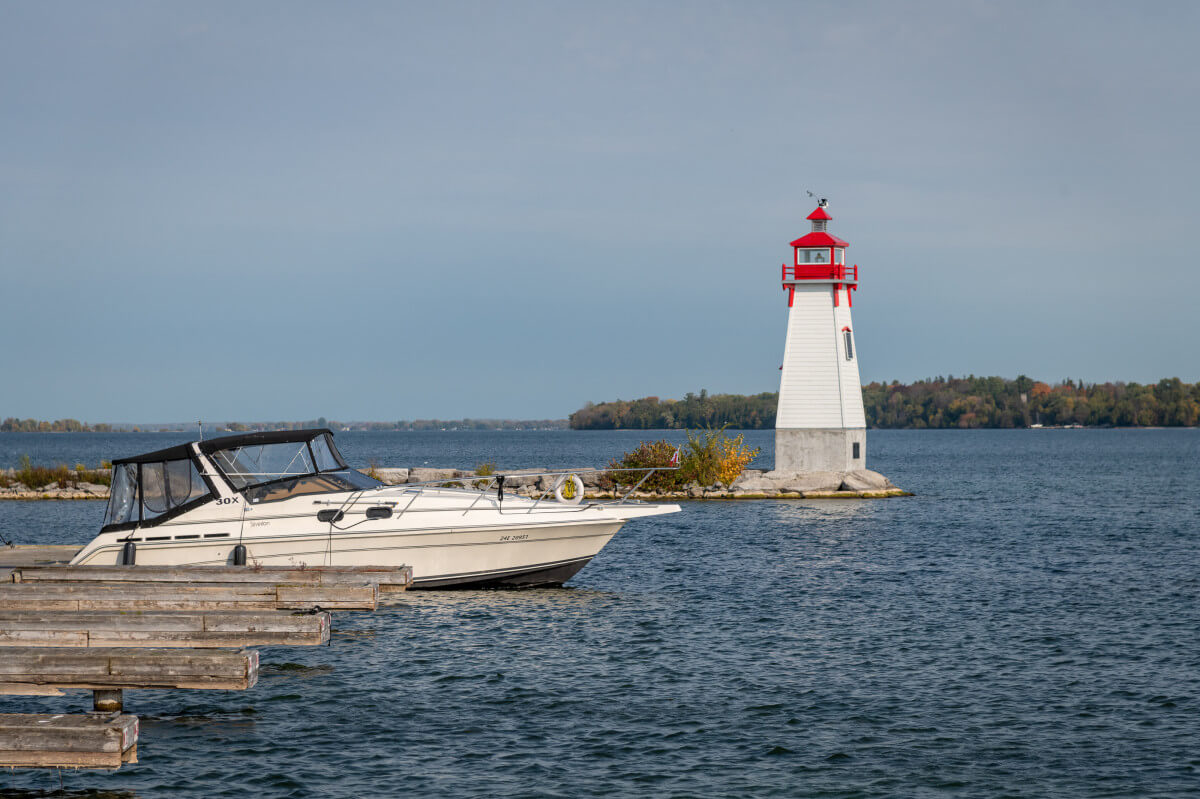 Silver Manor Homes has been building homes for decades, so it's apparent the company has a finger on the pulse. The nearly sold-out Lakeville development in the heart of Jackson's Point builds on its portfolio with commercial space, townhomes and a four-story condominium. 
The company started doing custom builds focusing on a personalized experience, gaining a great reputation with many happy customers. It now builds many homes annually.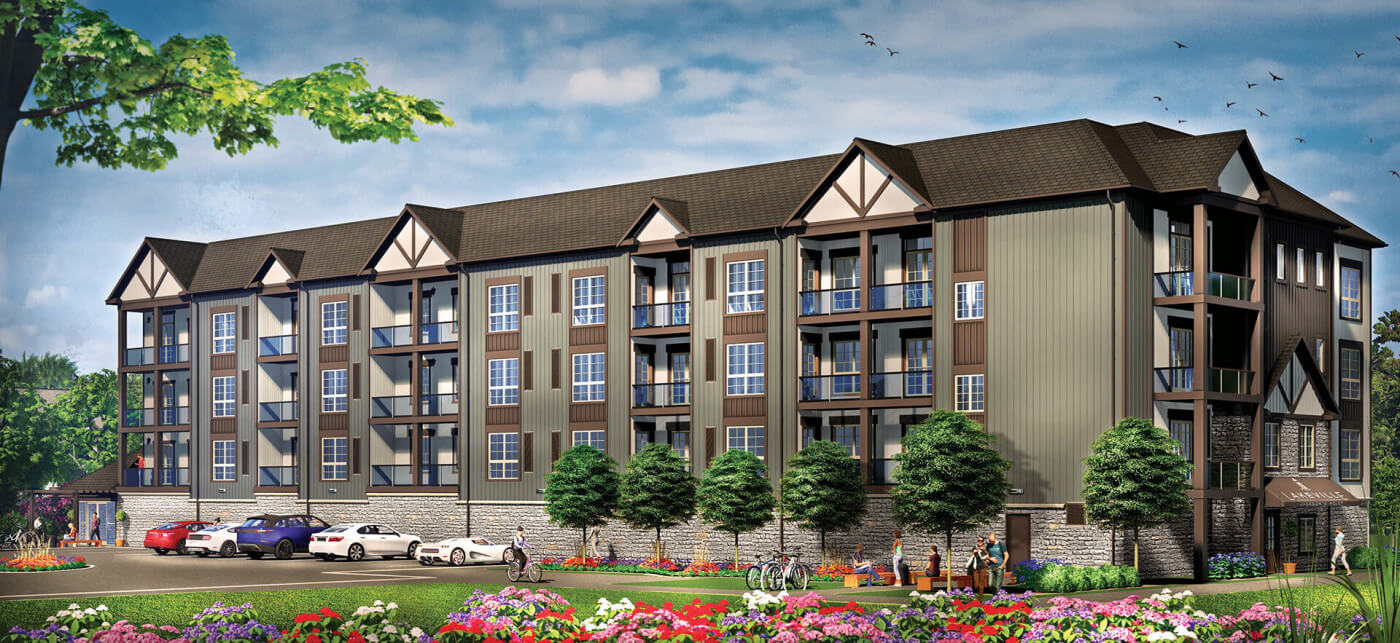 The views of Lake Simcoe propelled Anthony to look into investment opportunities, but the Town's growth potential and proximity to Toronto were also deciding factors. "I always viewed Georgina as a community full of potential. Its location being so close to the arteries – HWY 404 – really makes it accessible to anyone living in the Greater Toronto Area. The residential sector is also really strong. That is really a key ingredient for investment in other sectors."
When asked about his experience working with the Town on the company's development, Anthony replied, "I can definitely say the Town has really been supportive. They've been friendly, kind and helpful with municipal approvals and getting this development going. I think that it's super important for municipalities to work with developers to allow developments to progress. Because we know there is a lot of red tape that happens, and it takes years to progress, so when a municipality is helpful and they allow things to move forward, we see urban development, we see opportunities, not just for the developers but people from other municipalities moving into Georgina, for example, and bringing their investments. I'm happy to say the Town has been wonderful with me. They've been super helpful from the moment I came and was looking for direction to see what was possible. I definitely thank them for the wonderful help they've given me."
Anthony noted the Town's strong residential sector, which has seen a steady influx of applications over the past two years. The same can be said for industrial, commercial and institutional development applications. More than 200 acres of the Town's designated business park lands, owned by Panattoni Development Company, is ready to proceed with the first phase of development, which means applications will continue to increase as the development progresses. Construction of the first building within the business park is planned to be ready for occupancy in the fall of 2023. With this increase in new investment and the population growth, lakeside Georgina is poised for growth. 
The Town's Development Services Department and Economic Development Office is prepared for this growth, and to support investors like Silver Manor Homes through a business concierge program. 
Anyone looking to learn more about living in Georgina can visit the Town's website at choosegeorgina.ca. If you're like Anthony, looking for your next profitable investment opportunity, connect with Georgina's Economic Development and office to explore opportunities and learn about Town incentives.