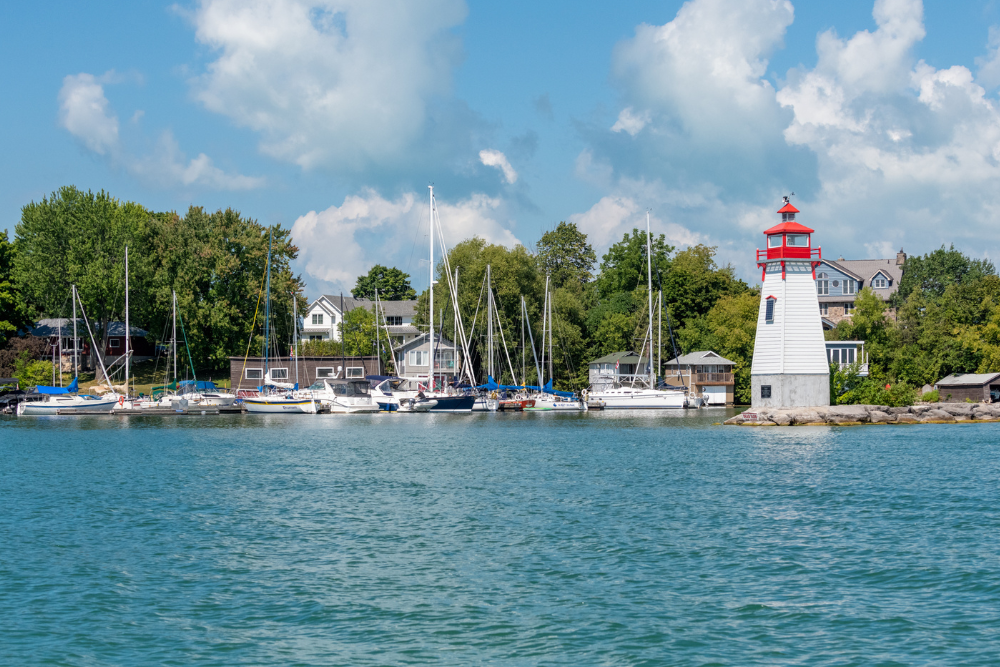 Published in the Toronto Star, Globe and Mail and Toronto Sun June 2023.
Located in southern Ontario, the town of Georgina is a hidden gem for anyone looking to escape the hustle and bustle of the city and enjoy breathtaking natural lakeside scenery within an hour's drive from Toronto. Home to Ontario's first cottage country, Georgina offers the perfect blend of small-town charm and modern amenities. From beautiful beaches and farm experiences to sunny patios, shopping, and lively community events, there is something for everyone to enjoy.
One of the most notable attractions in Georgina is its waterfront. With 52 km of shoreline along the southern shores of Lake Simcoe, visitors can enjoy a variety of water activities, such as fishing, boating, and swimming. Main waterfront beaches include De La Salle Beach, Willow Beach, Holmes Point Beach, and Sibbald Point Provincial Park Beach, all offering stunning views of Lake Simcoe and ample space for picnicking, sunbathing, and building sandcastles. In addition to the lake, Georgina is also home to three navigable rivers that provide paddling opportunities for fishing and wildlife viewing.
History buffs will enjoy several historic sites that offer a glimpse into the area's rich past, including Georgina Pioneer Village and Archives, the Military Museum, and Eildon Hall Museum. You can also take in the rich history of the Briars Resort and Spa, which dates back to 1840. It is a perfect destination for individuals seeking relaxation and wellness in a first-class country retreat with Victorian-era charm.
Throughout the year, Georgina hosts several community events celebrating the town's heritage and culture. The Georgina Farmers' Market, held every Sunday from May to October, is a popular gathering spot for locals and visitors alike, offering fresh produce, baked goods, and artisanal crafts. The Sutton Fair and Horse Show in August, the Georgina Studio Tour, and Georgina Island Pow Wow in September are other notable events that attract thousands of visitors from throughout the region.
For those who love to shop, Georgina is home to several unique and quaint boutiques, gift shops, and antique stores, such as Antiques on 48 and the Sutton General Store. It is also a great place to pick up farm-fresh products and baked goods while taking in a rural farm experience. Activities and vendors during Saturdays at ClearWater Farm, wagon rides at Homestead Orchards, sourcing farm produce, and viewing the sheep at Hutchings Farm are just a few of the agri-adventures you can experience while visiting this amazing town.
Foodies will find diverse food options, lots of patios during the summer, and many places to grab a cool treat after a day at the beach. Dubbed the food truck capital of Ontario, you won't want to forget to visit one of nine food trucks throughout the town like Just Fryin' Around, which serves up deep-fried pickle poutine—yum!
Georgina is a charming town that offers a range of activities and attractions for visitors of all ages. From its scenic lakeside views to its cultural and historical sites and events, it is a must-visit destination for anyone seeking a lake experience getaway close to the city.
Start planning your trip today and experience all this southern Ontario gem offers. Visit georgina.ca/tourism